Mt Tops Ulexi Oso Special, CDX, DD, Can. DD
Lexi was my first berner.  She came into my life, and I soon realized there was no other breed like Bernese Mt Dogs! 
She taught me about living with and loving a working dog.   We went on to compete for many performance titles, and she was only 1 qualifying 'leg' away from completing her open agility title and the BMDCA Working Dog Excellent award, when an injury ended those activities. 
Lexi had a CHIC certificate (Canine Health Information Center), passing all health tests, and can be found,  along with her pedigree in BernerGarde: 
http://www.bernergarde.org/dbaccess/LinkTo.aspx?DogID=36948
.  Her mother, Ulexa, was also the dam of her best friend and 1/2 sister, Bijou. 
She was never bred, as she lacked correct structure, but was a beloved friend.  I was so fortunate to know the joy of having a very old berner in my house.   Each day was treasured; she lived to 12 years old.     Auntie Lexi taught good dog manners to our puppies and carefully interviewed prospective puppy owners.  Part of her amazing intuition--she knew what I was doing before I did sometimes!  She passed from arthritis (spondylosis) in her spine--she lost her mobility and was in constant pain, so the day came to let her go.  Wooroo, Lexi, I know you're running free in great company now!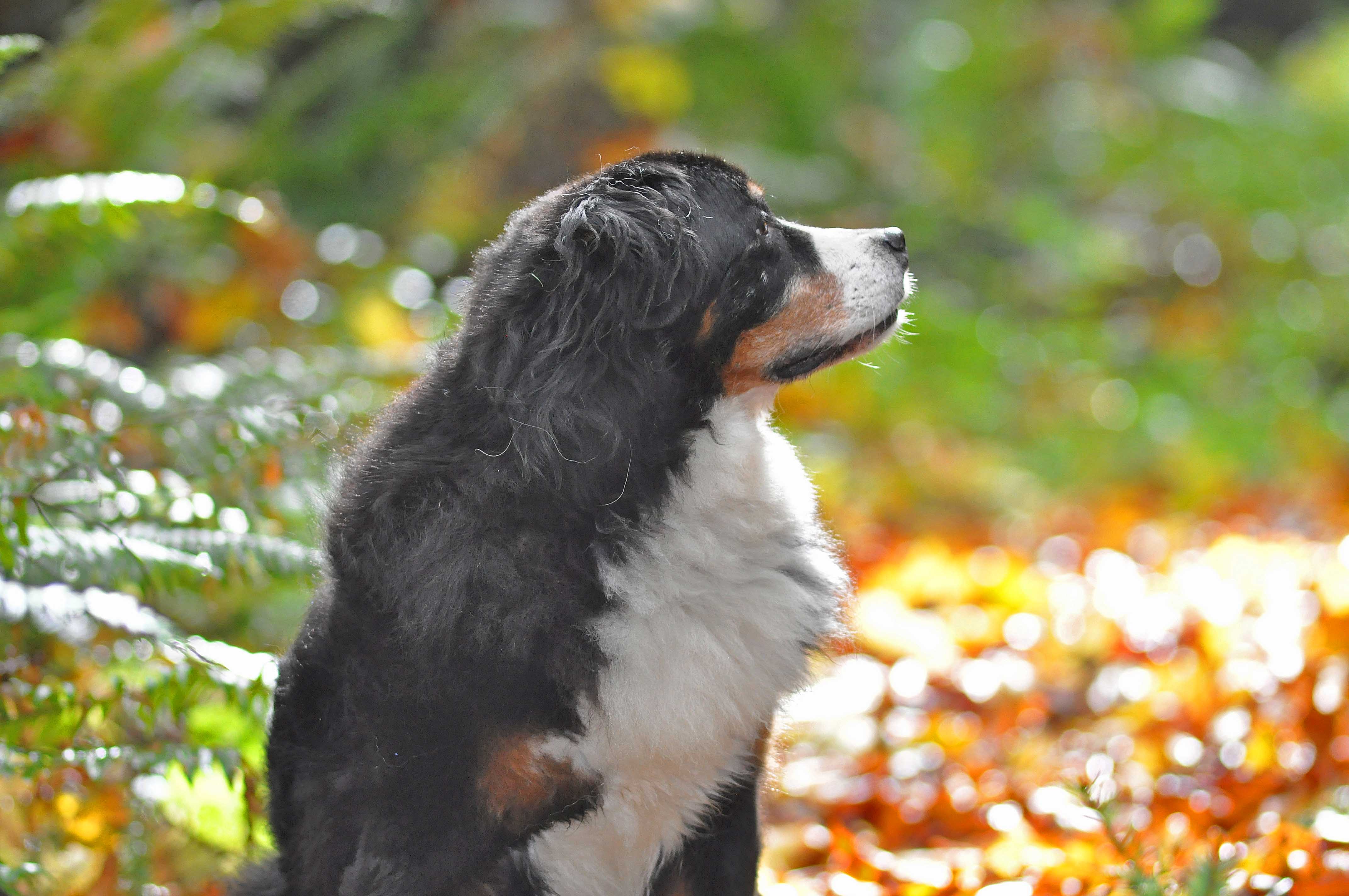 Miss Lexi at 12 years old